FLAME RETARDANT MASTERBATCH IM-FR283.V1
FLAME RETARDANT MASTERBATCH IM-FR283.V1
Physical Property 
| | | | |
| --- | --- | --- | --- |
| Items  | Method of experiment  | Unit  | Value  |
| Carrier Resin  | DSC  |   | PE  |
| Additive Content  | DSC  | %  | 70  |
| Melt Temperature  | DSC  | 0C  | 130-140  |
| Density  | ASTM 1985  | g/cm3  | 1.68  |
| Melt Flow Index (1900C/2.16kg)  | ASTMD1238  | g/10 min  | 11.5  |
Processing Technique: Blow moulding, cast, extrusion, blown film
Application: Rate 10-20% of the part's weight depends on the of the level fire resistance
Packing:  20 kg/bag
Storage:  Keep at dry condition
THÔNG TIN SẢN PHẨM
Flame retardant masterbatch consists of Flame retardant powder Tetrabromobisphenol A bis (2, 3-dibromopropyl ether) and Antimony trioxide (Sb2O3). It can be used in plastic extrusion, molding… products which are fire resistant for examples socket, power cubicle, fire hose, electric pipe etc…
SẢN PHẨM LIÊN QUAN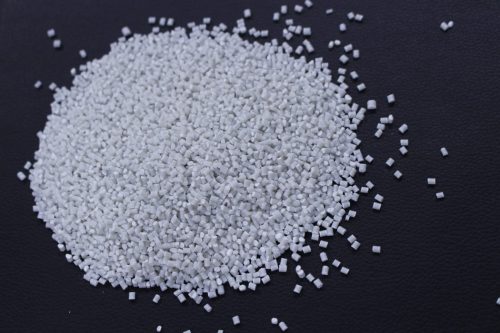 IM-BIO671 is an intermediate product that makes poly - olefins Biodegradable. Composition of this product include: LLDPE resin, P-Life additives...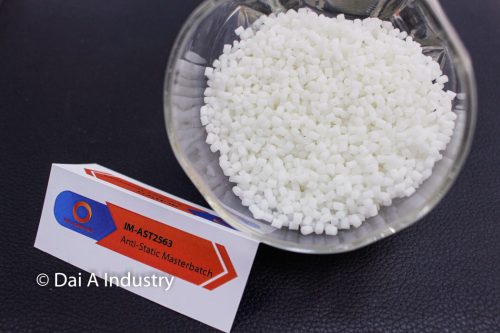 Electrostatic charges are typically caused by friction between two materials. Static charging can disturb the continuity many process, e.g. Static...
Slip Additive Masterbatch is applicable to all processors from industries like Packaging (Monolayer & Multilayer flexible Packaging Film), Molding, Agricultural...
Flame retardant masterbatch consists of Flame retardant powder Tetrabromobisphenol A bis (2, 3-dibromopropyl ether) and Antimony trioxide (Sb2O3). It can...