ANTI-UV MASTERBATCH IM-UV783
ANTI-UV MASTERBATCH IM-UV783
Component and Physical Property
| | | | |
| --- | --- | --- | --- |
| Items | Method of experiment | Unit | Standard |
| Base carrier | – | – | LLDPE |
| UV (HALS) | – | wt% | 20 |
| MI (190oC/2.16kgs) | ASTM D1238 | g/10 mins | 20 |
| Melt Temperature | DSC | oC | 100-120 |
| Bulk density | ASTM D1895 | g/cm3 | 0.930 |
| Water Content | ASTM D570 | ppm | < 1000 |
Properties:
IM-UV783 gives very good UV protection to polyolefin plastics;
The active ingredient consists of HALS which gives the most effective light stabilization effect at low dosages;
It has no effect on sealability;
IM-UV783 can be used in all polyolefin – mainly in thin applications, such as films and tapes;
It is especially recommended for applications requiring low volatility and minimal migration;
Color stability is over 24 months and upon to the color pigment quality in the part.
Compatibility                      : PP, HDPE, LDPE, LLDPE, EVA
Processing Technique       : Cast or blow film, Calendering, Injection Moulding, Blow moulding
Application Rate                 : 1 – 3 % of the part's weight
Packing                                 : 20 kgs per PP bag
Storage                                  : Keep at dry condition
THÔNG TIN SẢN PHẨM
Plastics are sensitive to degradation by UV light and must be therefore protected when exposed to solar radiation. The extent and rate of this degradation is influenced by various parameters such as, for example, climatic conditions, thickness of the part, polymer type or the presence of other additives. Dai A plastics offers a wide range of UV stabilizer masterbatches. These cover applications in agriculture, industrial and food packaging, polymers such as PE, PP, EVA, and range from standard grades to highly performing stabilizer packages based on the latest generation of HALS (Hindered Amine Light Stabilizer).
SẢN PHẨM LIÊN QUAN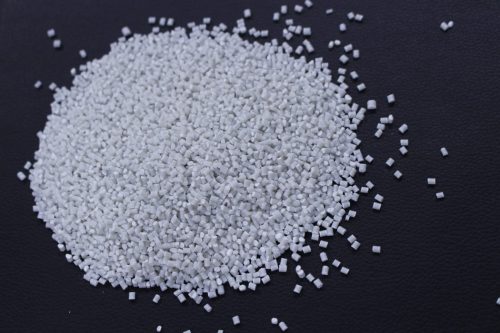 IM-BIO671 is an intermediate product that makes poly - olefins Biodegradable. Composition of this product include: LLDPE resin, P-Life additives...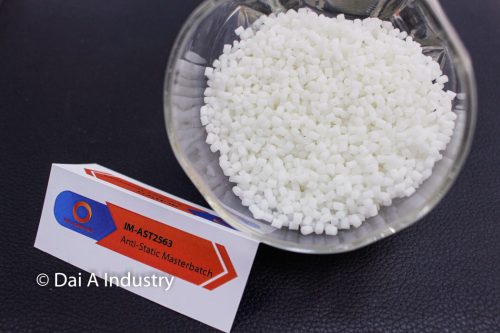 Electrostatic charges are typically caused by friction between two materials. Static charging can disturb the continuity many process, e.g. Static...
Slip Additive Masterbatch is applicable to all processors from industries like Packaging (Monolayer & Multilayer flexible Packaging Film), Molding, Agricultural...
Flame retardant masterbatch consists of Flame retardant powder Tetrabromobisphenol A bis (2, 3-dibromopropyl ether) and Antimony trioxide (Sb2O3). It can...