BIOPOLYMER IC-B9621
Physical Property 
 
Items 
 
Method of experiment 
Unit 
Standard 
 
Carrier Resin 
 
 
DSC 
 
PBAT 
 
Melt Flow Index (190ºC/5kg) 
 
ASTMD1238 
g/10mins 
2.5 
 
Density 
 
 
ASTM D1895 
g/cm3 
1.27 
 
Melting Temperature 
 
DSC 
oC 
140-150 
 
Moisture Content 
 
 
ASTM D570 
% 
0.45 

Properties: 

 
 
 
 
 
Good Processing when dried properly (< 0.1%moisture)
Does not produce noxious off gas
In-line drying is needed to control moisture which will cause processing issues
Good Printability without pre-treatment
Good weldability
Meets requirements for compostable degradable polymers: DIN EN 13492 and ASTM D6400
Bulk storage possible in dry silo
THÔNG TIN SẢN PHẨM
General Description 
IC-B9621 is a biodegradable polymer that may use for blowing film producing heat-resistant articles, such as cutlery, trays, cups, baby toys, etc. After crystallization, IC-B9621 will have excellent heat resistance properties. IC-B9621 can blend with polylactic acid polymer (PLA). It will degrade in the compost environment producing: carbon dioxide, water and biomass. The variety of products made with IC-B9621 is growing every day. Applications include cutlery, cups, plates, cosmetics, and outdoor novelties. 
Processing Information
IC-B9621 biopolymer blow molding applications can be processed on conventional blow molding equipment. The material is stable in the molten state, provided that the drying procedures are followed. Mold flow is highly dependent on melt temperature. It is recommended to balance screw speed, back pressure, and process temperature to control melt temperature. IC-B9621 needs to be process with low moisture content. It is recommended that the moisture level be less than 0.1%. 
Medical Norm 
Attain the Safety Norm for Health and Foodstuff issued by Vietnam Directorate for Standards and Quality allow the decision 3339/2001/QD-BYT promulgated by Vietnam Ministry of Health. Safety apply for handling process. No healthy damage infected. 
Important note: The above values are for reference only and should not be used for specification. These values are intended as a general guide and do not represent any warranty or guarantee of particular performance. 
SẢN PHẨM LIÊN QUAN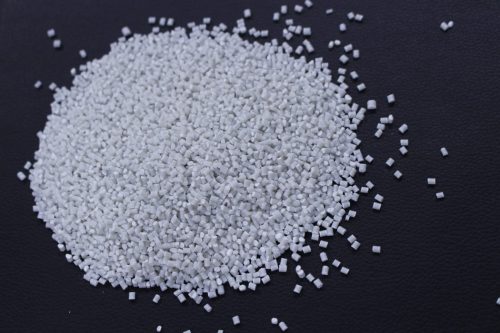 IM-BIO671 is an intermediate product that makes poly - olefins Biodegradable. Composition of this product include: LLDPE resin, P-Life additives...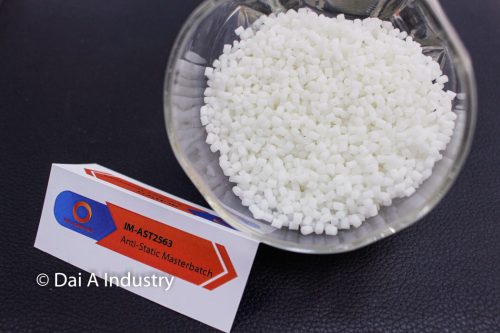 Electrostatic charges are typically caused by friction between two materials. Static charging can disturb the continuity many process, e.g. Static...
Slip Additive Masterbatch is applicable to all processors from industries like Packaging (Monolayer & Multilayer flexible Packaging Film), Molding, Agricultural...
Flame retardant masterbatch consists of Flame retardant powder Tetrabromobisphenol A bis (2, 3-dibromopropyl ether) and Antimony trioxide (Sb2O3). It can...