BLUE MASTERBATCH IM-PE6002
BLUE MASTERBATCH IM-PE6002
Physical Property
| | | | |
| --- | --- | --- | --- |
| Items | Method of experiment | Unit | Standard |
| Pigment | ISO 3451-1:2008 | wt% | 20 |
| Assistant | | | PE |
| MI (190oC/5kgs) | ISO 1133-1:2011 | g/10 mins | 21 ±0.1 |
| Density (230C) | ISO 787-10:1993 | g/ml | 1.42 |
| Moisture | ISO 787-2:1981 | wt% | <0.1 |
| Acid & alkali Resistance | | Level | 2-4 |
Properties:
Pigment, Additives, resin, processing aid
Pellet Size: 2-4 mm
Carrier resin: PE (100% virgin)
Compatibility: LLDPE, LDPE, HDPE, PP
Packing: 25 kgs per PP bag
Storage: Keep at dry condition
THÔNG TIN SẢN PHẨM
This product contains: Pigment, resin and some additives. It's suitable for blow film, extrusion, injection. It will bring the end product with BLUE.
Medical norm
Attain the Safety Norm for Health and Foodstuff issued by Vietnam Directorate for Standards and Quality allow the decision
3339/2001/QD-BYT promulgated by Vietnam Ministry of Health.
Safety apply for handling process. No healthy damage infected.
Caution: This product information is based on our general experience and does not constitute a specification. Since many factors affect the use of our products, no warranty is given or implied with respect to this information or patent infringement. We do not accept liability for any loss or damage arising from the use of this information. All sales are subject to our Standard Terms and Conditions of Sale.
SẢN PHẨM LIÊN QUAN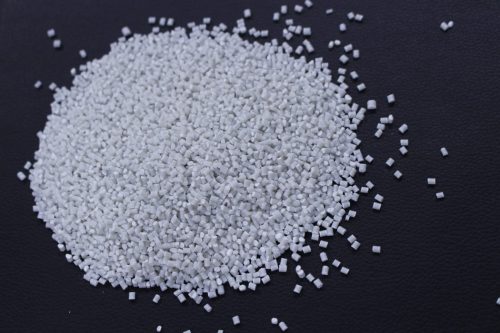 IM-BIO671 is an intermediate product that makes poly - olefins Biodegradable. Composition of this product include: LLDPE resin, P-Life additives...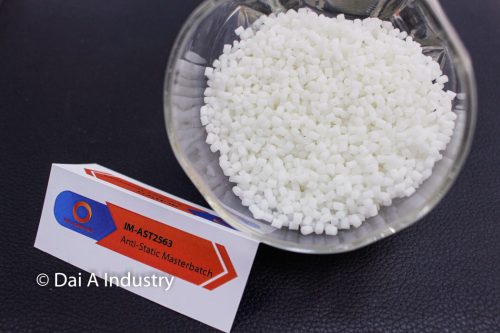 Electrostatic charges are typically caused by friction between two materials. Static charging can disturb the continuity many process, e.g. Static...
Slip Additive Masterbatch is applicable to all processors from industries like Packaging (Monolayer & Multilayer flexible Packaging Film), Molding, Agricultural...
Flame retardant masterbatch consists of Flame retardant powder Tetrabromobisphenol A bis (2, 3-dibromopropyl ether) and Antimony trioxide (Sb2O3). It can...