COMPOUND RESIN CP-HIPS30
Physical Property 
 
Items 
 
Method of experiment 
Unit 
Standard 
 
HIPS and additives 
 
 
 
wt% 
70 
 
TiO2 Rutile 
 
 
 
wt% 
1.5 
 
Melt Temperature 
 
DSC 
oC 
180 
Moisture 
 
 
 
% 
< 0.1 
 Properties                     
| | |
| --- | --- |
| Application  | : PS cast film             |
| Processing Temperature  | : 180 – 260 (oC)      |
| Visual  | : White  |
| Pellet size                             | : 3×3 (±0.3) mm  |
| Packing                                 | : 20kg/bag                |
| Storage  | : The product is sensitive to moisture  |
THÔNG TIN SẢN PHẨM
General Description 
CP-HIPS30 is a type of compound resin containing super fine Calcium Carbonate powder, HIPS virgin resin and other additives. It is used directly to cast film PS. 
Medical Norm 
Attain the Safety Norm for Health and Foodstuff issued by Vietnam Directorate for Standards and Quality allow the decision 3339/2001/QD-BYT promulgated by Vietnam Ministry of Health. Safety apply for handling process. No healthy damage infected. 
Important note: The above values are for reference only and should not be used for specification. These values are intended as a general guide and do not represent any warranty or guarantee of particular performance. 
SẢN PHẨM LIÊN QUAN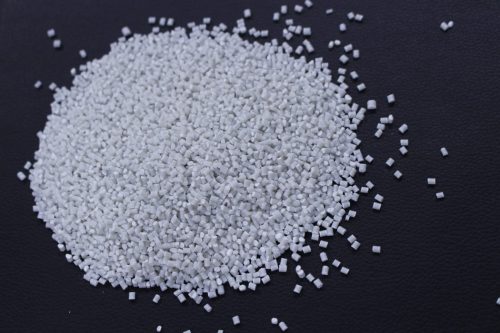 IM-BIO671 is an intermediate product that makes poly - olefins Biodegradable. Composition of this product include: LLDPE resin, P-Life additives...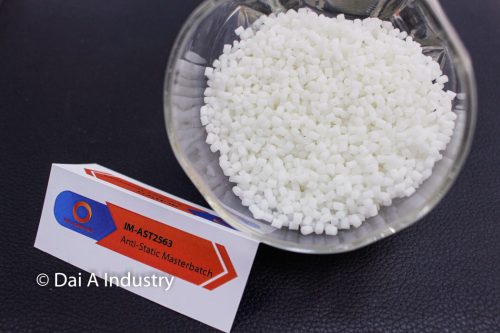 Electrostatic charges are typically caused by friction between two materials. Static charging can disturb the continuity many process, e.g. Static...
Slip Additive Masterbatch is applicable to all processors from industries like Packaging (Monolayer & Multilayer flexible Packaging Film), Molding, Agricultural...
Flame retardant masterbatch consists of Flame retardant powder Tetrabromobisphenol A bis (2, 3-dibromopropyl ether) and Antimony trioxide (Sb2O3). It can...