DESICCANT MASTERBATCH IM-DDA1
DESICCANT MASTERBATCH IM-DDA1
Properties                     Value                                    Test method
Form:
Granulate
Internal
Oxide Calcium content:
80%
Internal
Melt Flow Index:
5 g/10min (190°C/2,16kg)
ASTMD-1238
Density:
2 g/cm3
ASTMD-792
Compatibility:
PE, PP, Ethylene copolymers
–
Base resin
LDPE
Internal
Appearance:
Light grey
Internal
RECOMMENDED DOSAGE:
Average dosage 1-3%.
STORAGE & HANDLING:
Product is highly hydroscopic. Use over within 16-24 hours after opening the packing. Keep original packaging close.
Predrying of Desiccant masterbatch may be required. Avoid overheating. Packaging: 5 Kg bags.
THÔNG TIN SẢN PHẨM
This product is used in conjunction with recycled PE/PP materials during extrusion & injection moulding. Plastic desiccant masterbatch is a new type of functional masterbatch developed to eliminate the moisture of recycled PE and recycled PP. It helps remove moisture and cuts out oxidizing effect that occurs during recycling of the polymer.
SẢN PHẨM LIÊN QUAN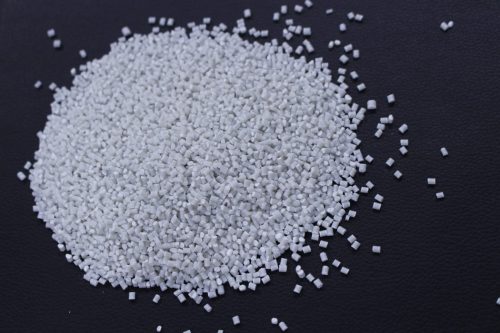 IM-BIO671 is an intermediate product that makes poly - olefins Biodegradable. Composition of this product include: LLDPE resin, P-Life additives...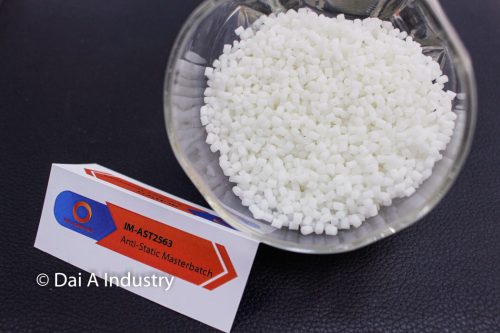 Electrostatic charges are typically caused by friction between two materials. Static charging can disturb the continuity many process, e.g. Static...
Slip Additive Masterbatch is applicable to all processors from industries like Packaging (Monolayer & Multilayer flexible Packaging Film), Molding, Agricultural...
Flame retardant masterbatch consists of Flame retardant powder Tetrabromobisphenol A bis (2, 3-dibromopropyl ether) and Antimony trioxide (Sb2O3). It can...