White masterbatch – TiO2 and visible spectrum
NEWS
White masterbatch – TiO2 and visible spectrum
White masterbatch – TiO2 and visible spectrum
White masterbatch we have all heard and used a lot in the plastic industry. However, not everyone understands why when producing white masterbatch, it is necessary to use TiO2!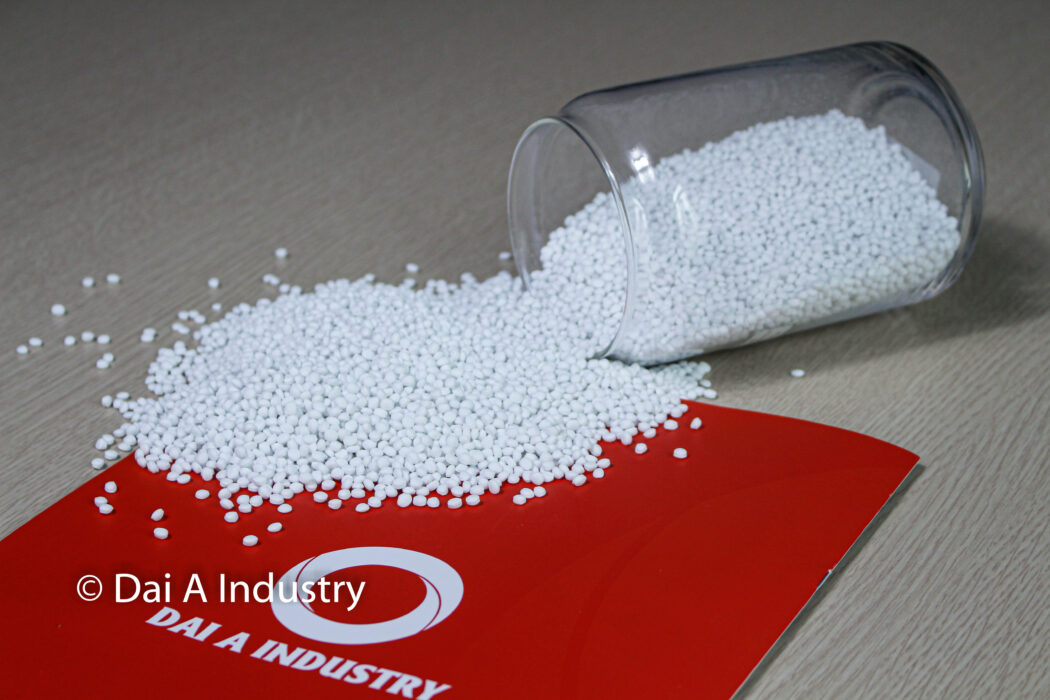 Titanium dioxide (TiO2) is the most important white pigment used in the plastics industry. It combines a high refractive index with a high scattering power in the visible region of the spectrum (i.e. the region of light visible to the naked eye in the solar spectrum). Therefore, it gives whiteness and transparency when combined with plastic, as well as providing high strength.
Since the 1950s, the plastics industry has begun to research and develop products from high quality TiO₂ that solve the problems of color, opacity and weather resistance. As the plastic industry develops, white masterbatch containing TiO₂ are even more optimized with higher quality. Allows thinner films, brighter colors and enhanced reflectivity to meet market demands.
Depending on different product requirements, the concentration of TiO2 in White Masterbatch can vary, up to 70% maximum. Based on each customer's request, Dai A's white masterbatch products have pigment content ranging from 20% to more than 80%. Combined with PE resin and suitable additives. In addition, Dai A branded White masterbatch is also combined with many outstanding features such as: UV stability, anti-static, antibacterial, enhanced opacity and whiteness, increased heat resistance and allow processing temperatures from 150 to 280 degrees Celsius.
Read more:

WHY DO WE NEED ANTI-UV ADDITIVE & ANTIOXIDANT ADDITIVE FOR PLASTIC? <<

WHAT KINDS OF CACO3 FILLER MASTERBATCH SUGGESTED FOR PACKAGING INDUSTRY? <<