Filler Masterbatch PE
Technical Analysis
| | |
| --- | --- |
| PE carrier and additives | : 20%wt |
| CaCO3 Content | : 70-85%wt |
Application
| | |
| --- | --- |
| ·     Compatibility | : PE, PP |
| ·     Additives | : Dispersion agent, processing aid |
| ·     Processing Temperature | : 120 – 280°C |
| ·     Processing Technique | : Extrusion, rolling, film blowing, injection molding |
| ·     Filling rate | : 10 – 50% |
Storage and packaging
Keep at dry and cool place
Packing: 25 kg/bag
THÔNG TIN SẢN PHẨM
Our PE based filler masterbatch is made from the best and purest materials, it helps reduce production cost and increase physical properties of final products.
Filler Masterbatch PE is a type of filler masterbatch containing 70%-87% super fine Calcium Carbonate in the basic Polyolefin. It is able to reduce volume formulation cost of the end-products, however it doesn't affect the quality (color, purity, dispersion and the smooth of product's surface). Moreover, Filler Masterbatch PE enhances the impact, surface's hardness, the duration of strength and elongation for products
SẢN PHẨM LIÊN QUAN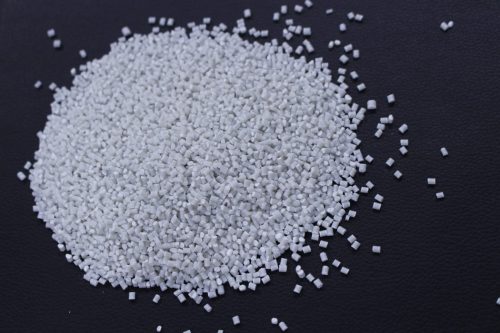 IM-BIO671 is an intermediate product that makes poly - olefins Biodegradable. Composition of this product include: LLDPE resin, P-Life additives...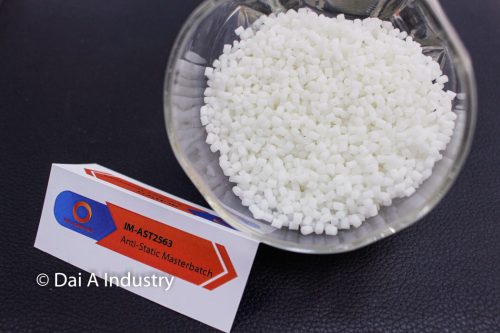 Electrostatic charges are typically caused by friction between two materials. Static charging can disturb the continuity many process, e.g. Static...
Slip Additive Masterbatch is applicable to all processors from industries like Packaging (Monolayer & Multilayer flexible Packaging Film), Molding, Agricultural...
Flame retardant masterbatch consists of Flame retardant powder Tetrabromobisphenol A bis (2, 3-dibromopropyl ether) and Antimony trioxide (Sb2O3). It can...