PROCESSING AID MASTERBATCH IM-PPA15
PROCESSING AID MASTERBATCH IM-PPA15
Component and Physical Property
| | | | |
| --- | --- | --- | --- |
| Items | Method of experiment | Unit | Standard |
| Base carrier | – | – | LLDPE |
| MI (190oC/2.16kgs) | ASTM D1238 | g/10 mins | 20 |
| Melt Temperature | DSC | oC | 100-120 |
| Bulk density | ASTM D1895 | g/cm3 | 0.97 |
| Water Content | ASTM D570 | ppm | < 1000 |
Method
| | | | |
| --- | --- | --- | --- |
| Time (h) | Addition rate | Time (h) | Addition rate (%) |
| 1-2 | 5% | 3-5 | 2% |
| 2-3 | 3% | After 5 | 0.5-2% |
Properties:
Additives : Processing aid
Processing temperature : 150 – 320 (oC)
Applicate rate : 0.5-5 %
Pellet Size : 3×3 (±0.3) mm
Carrier resin : PE
Compatibility :  PE, PP
Packing : 25 kgs per PP bag
Storage : Keep at dry condition
Shetf  Life: 18 month
THÔNG TIN SẢN PHẨM
This product contains: PPA additive and  resin. It's suitable for cast film, extrusion blow, tube, injection molding. It will bring the end product with more glossy, smooth surface.
Elimination of melt fracture (shark-skin effect)
Reduction of die build-up
Improvement of the surface finish with high gloss levels
Faster production start-up
Pressure reduction
Higher output at constant die pressure and temperature
Lower energy consumption
SẢN PHẨM LIÊN QUAN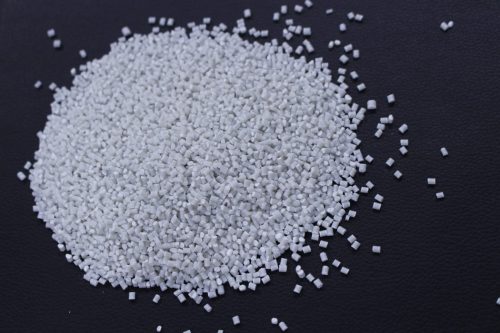 IM-BIO671 is an intermediate product that makes poly - olefins Biodegradable. Composition of this product include: LLDPE resin, P-Life additives...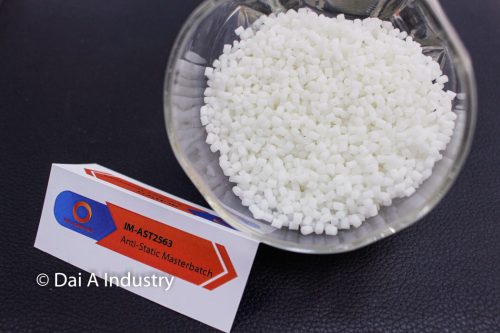 Electrostatic charges are typically caused by friction between two materials. Static charging can disturb the continuity many process, e.g. Static...
Slip Additive Masterbatch is applicable to all processors from industries like Packaging (Monolayer & Multilayer flexible Packaging Film), Molding, Agricultural...
Flame retardant masterbatch consists of Flame retardant powder Tetrabromobisphenol A bis (2, 3-dibromopropyl ether) and Antimony trioxide (Sb2O3). It can...